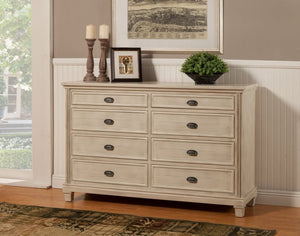 THE CITY 8 DRAWS DRESSER
Beautiful dresser in light color with 8 draw to keep organize.
60W X 18.5D X 40H
SHIPPING:
CALL COTTAGE FURNISHING FOR SHIPPING INFO (949-497-3121)
Ships Out: Within 16 weeks from when you place your order.
Delivery Time: Add up to 1 week for transit from our store or from the artisan to your home.
How will it be delivered? Ships out by freight delivery. We will contact you to coordinate a delivery time.