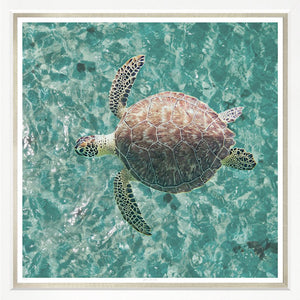 Description:
This truly beautiful aerial photograph of a young Green Sea Turtle allows us to admire in awe its unique and impressive shell markings and streamlined natural design. Captured in the ocean off the coast of Hawaii, the turtle is right at home in the crystal clear waters, floating above a bed of serene green sea grass below.
Details:
Other frame options are available
Shown in: Contemporary White With Linen Slip
30" x 30"