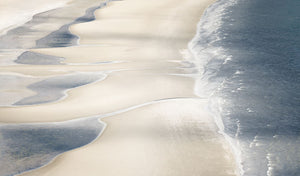 This stunning photograph will have you imagining kicking off your sandals and strolling along one of the world's most beautiful beaches. The interesting composition and soft tones show Thailand's gem at its best.
Specifications:
Outside Dimensions: 70 x 42"
Product Type: Acrylic
Orientation: Horizontal 
Palettes: Neutrals, Cool Tones, Warm Tones 
*Local pickup only! Select local pickup at checkout.